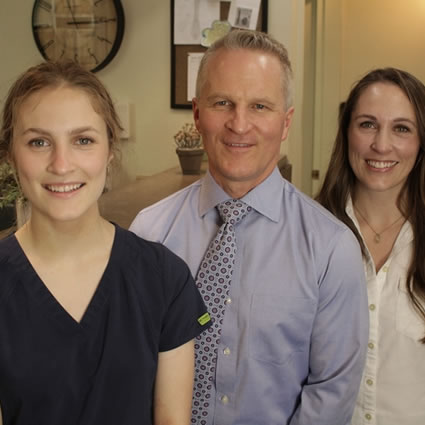 About Lawrence Chiropractic
You Don't Have to Live With Pain
People often think that pain is something they'll always have to live with. But that's usually not true. Understanding the science and anatomy behind your pain or injury allows us to accurately diagnose and treat it so you can get back to living a pain-free life.
Our mission is to give outstanding care while helping patients achieve their healthiest potential. Everyone is different and has different health goals. But whether you're 20 or 80, we can help you become the healthiest version of yourself!
Where Everybody Knows Your Name
Our patients say Lawrence Chiropractic is like the 80s TV show "Cheers," but with a medical twist. We know that dealing with injuries and pain is stressful, and our relaxed, friendly atmosphere helps relieve that stress and puts our patients at ease. They appreciate our welcoming approach, but it's the depth of Dr. Lawrence's knowledge and the wide range of modalities we offer that cause many patients to consider him their primary care doctor.
Our team is honest and upfront, and our patients trust that we're never trying to sell them on anything. If we can't help, we'll refer you to someone who can. And we always explain everything we do, so you're not left wondering what happened or why.
Passion for Helping People
Dr. Lawrence has a passion for the human body and how it works, and for helping people feel better. Whenever and wherever he can help someone relieve their pain, he does it -even strangers on a hike or cashiers in the grocery store!
Sometimes, that means sharing his knowledge of anatomy and giving advice, but other times it means adjusting people right on the hiking trail so they can continue their hike without pain. He truly loves making people happy.
MEET DR. LAWRENCE
Get Started Today
We've been at the same location since 2004, in the same complex as Dr. Lawrence's dad and brother, who are both dentists. If you're ready to stop living a life of pain, contact us for an appointment!

About Lawrence Chiropractic | (719) 596-4580